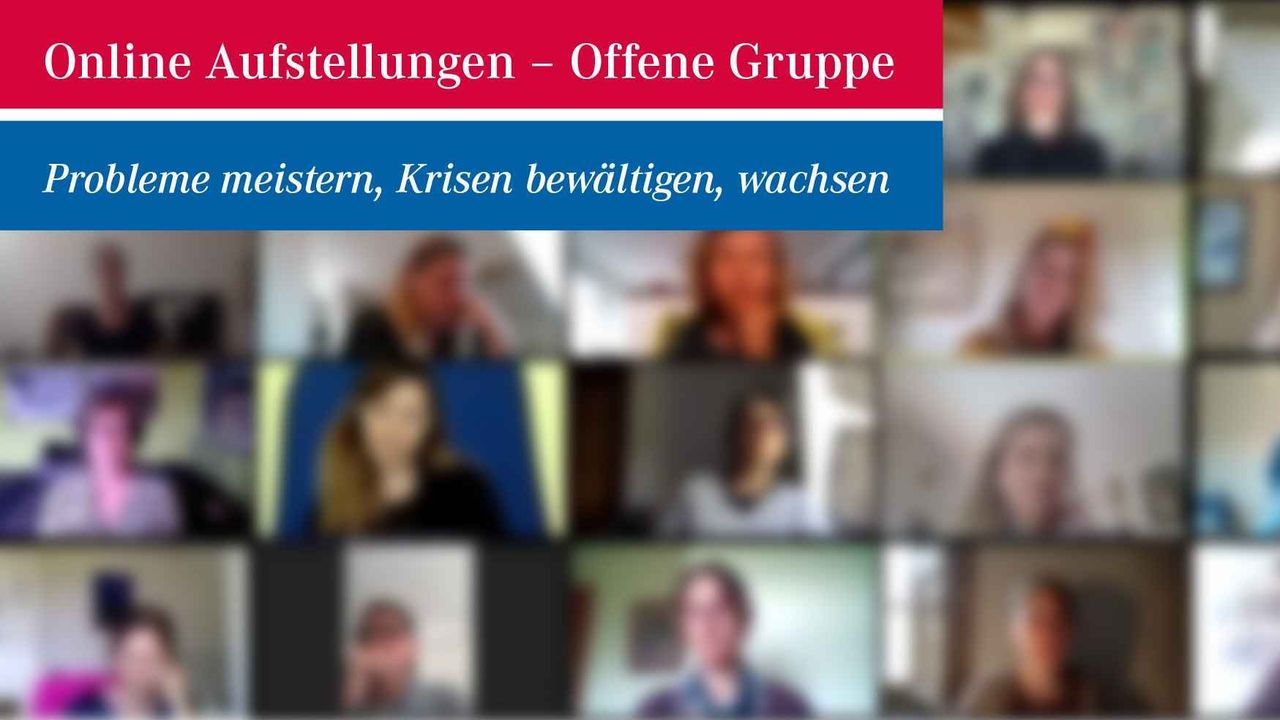 05 Juli Online Aufstellungen mit Stephanie Hartung
Wed 05. Jul 2023 18:00
to Wed 05. Jul 2023 20:30
(UTC +0)
Unsere offenen Aufstellungsabende veranstalten wir vom FELD INSTITUT Köln seit 2012. Sie werden in der Regel von Stephanie Hartung geleitet. Mit dem Angebot wollen wir eine Angebotslücke schließen: In Phasen der Veränderung oder in akuten Krisensituationen bieten wir die regelmäßige professionelle Unterstützung und Begleitung.
Hier gibt es keine Wartezeiten, und die kurzen Abstände zwischen unseren Abenden können besonders in schwierigen Zeiten notwendig und hilfreich sein. Natürlich bieten wir Ihnen immer auch kurzfristige Einzelberatungen an, fragen Sie uns gerne.
Die Aufstellungsabende sind für alle Interessierte offen. Sie benötigen keinerlei Vorkenntnisse. Der Teilnahmebetrag ist 30 Euro inkl. MwSt. Melden Sie sich gerne hier zu einem unserer Termine an. Sollten Sie Fragen haben, kontaktieren SAie Stephanie Hartung ferne hier: stephanie.hartung@feld-institut.de
Refund policy
This event tickets are protected and refundable with Weventum refund system. Learn more
from here
.
If an event is canceled, all transaction fees are covered by the ticket owner.
Wenn Sie ein Teilnahmeticket gekauft haben, schicken wir Ihnen den ZOOM Link zu
sale ends

05.07.2023 16:30
0 tickets, total price 0€
(including VAT 0€)