Event live streaming: Weventum Livestream vs Zoom
created at

08/05/2022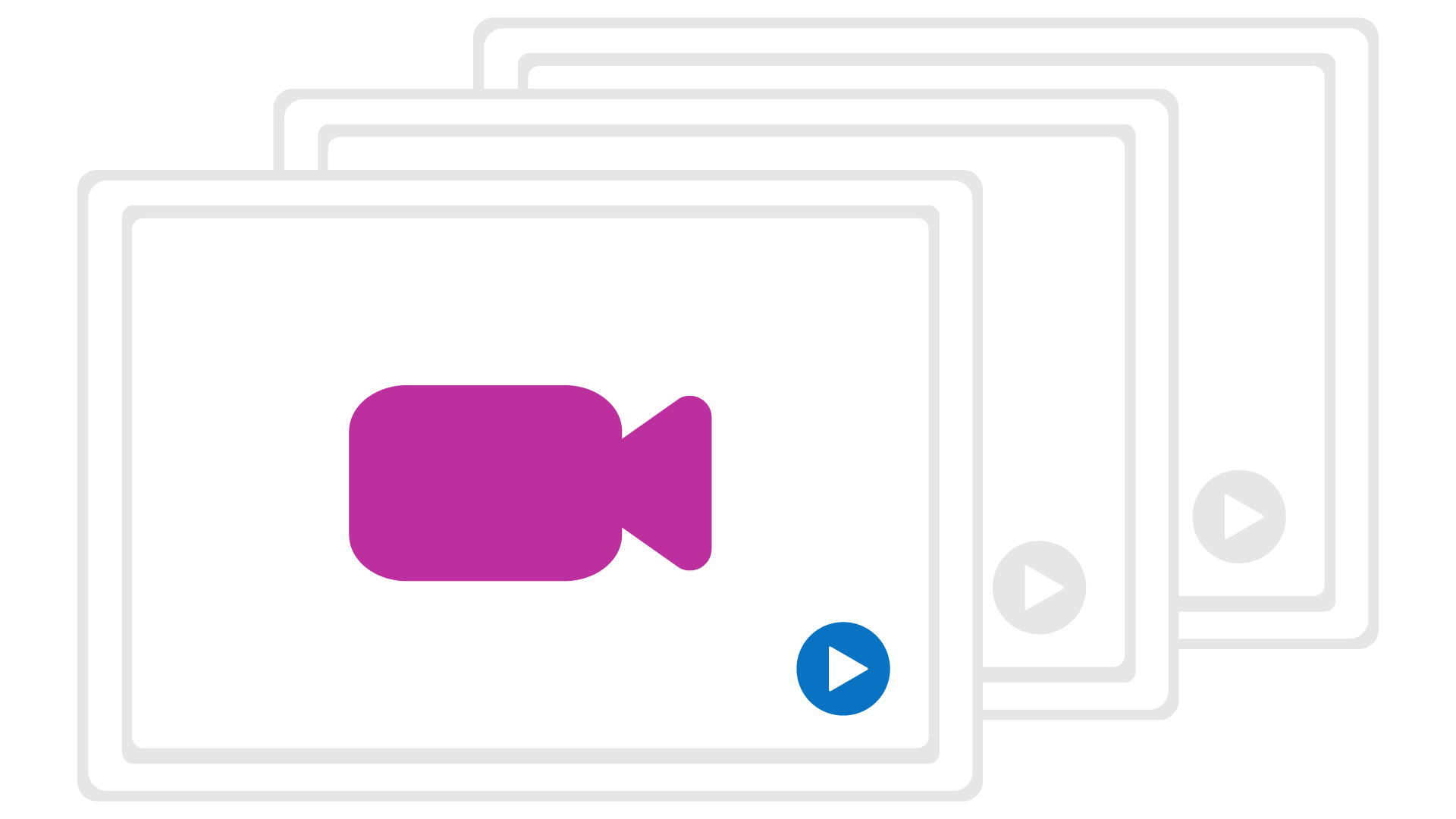 Over the past few years, Zoom's live streaming solution has gained enormous popularity from both the working and event sectors. Although Zoom is widely used for events and web conferences, it lacks quite a few key features for creating hybrid or virtual events that are easy to set up. In this article we will discuss why Weventum Livestream is the perfect option for your next live event. Check out the
overview page
if you want to see all the solutions Weventum can offer to event organizers.
Definition
VOD (Video On Demand) - video created from a live stream that users can rewatch after the live stream has ended.
What is Weventum Livestream?
Weventum Livestream is an easy to use live stream solution tailored to event organizers. Weventum Livestream includes low latency live stream, live chat, user can watch VOD of live stream, downloadable video of the live stream, analytics. Best thing is that all of this is completely free of charge. As the live stream is completely integrated with Weventum ticket selling solution, you can easily create live streams that only ticket holders can join, allowing your hybrid or virtual event to be easily monetized.
Pros of Weventum Livestream compared to Zoom
With Weventum Livestream, we have improved upon or added quite a few good features that aren't present in Zoom.
1. Complete integration with Weventum ticket solution
Weventum Livestream is fully integrated with Weventum ticket selling solutions meaning that you can easily create either free live streams or live streams where only ticket holders can join. Currently most event organizers sell their tickets on one platform and do live streams on other, like Zoom. In order to watch the live stream, organizers must send ticket holders an email with the Zoom link. With Weventum solutions, we handle all that for you. Users who purchase live stream tickets for your event will be able to watch the live stream immediately without having to take additional steps. The same ticket can also be used to watch the live stream VOD if you have enabled it.
2. No Subscriptions or Add-Ons
Like we mentioned before, Weventum Livestream is completely free, there are no hidden cost or extra fees using it. Also we don't put any limit on live stream duration or amount of participants watching your streams.
3. HD video quality
Zoom's live stream quality is frequently suboptimal, which makes watching the live stream less enjoyable. By default Weventum Livestream allows the organizer to stream events in 1080p 60fps. Combination of high video quality and frame rate makes streams much more enjoyable to watch and user retention much longer. By prior arrangement we can provide up to 4K quality custom live stream solutions. Weventum Livestream also allows organizers to later upload edited live stream for rewatching. By default, Weventum creates an unedited VOD of live stream for rewatching that has the highest quality possible.
4. Using OBS or similar solution for streaming
OBS (Open Broadcaster Software) is free and open source software for video recording and live streaming. OBS offers a variety of solutions for livestreamers to create visually stunning live streams. As well as showing webcam view, screen sharing, and much more, it makes it easy for streamers to switch between them. Even though there are some hackish solutions to stream from OBS to Zoom, it is not officially supported. Weventum recommends using OBS as it is easy to use and has a big community so you can easily find tutorials and resources to create an appealing live stream experience. In order to get started, you can find our basic OBS tutorial
here
.
5. Meaningful analytics
Weventum Livestream automatically collects analytics from live stream, live stream participants and also from live stream VOD. Some of the things that are included in the analytics: total viewing time, the number of viewers at a given time, viewers location, ticket used for watching. With this information, event organizers can plan their next event well in advance by analyzing at what point users' retention dropped, where their users are from, how many ticket holders actually watched the live stream and how many times VOD of the stream were viewed. We are consistently improving the analytics part in order to give organizers the best data possible to improve their events.
Conclusion
Weventum Livestream brings quite a lot of useful features to event organizers to easily create and manage hybrid or virtual events. Since the Weventum Livestream is free, organizers can use it to convert their offline event to a hybrid event and also sell tickets to the live stream to increase ticket revenue.
Weventum for online ticket selling and live streaming
Ready to host your next event with ease? Look no further than Weventum! Our online ticketing platform offers a range of benefits, including no hidden fees and a low cost. Plus, our built-in live stream feature makes organizing and streaming your event a breeze. Whether you're hosting a conference, concert, or anything in between, Weventum has you covered. Don't miss out on the benefits of using our platform.