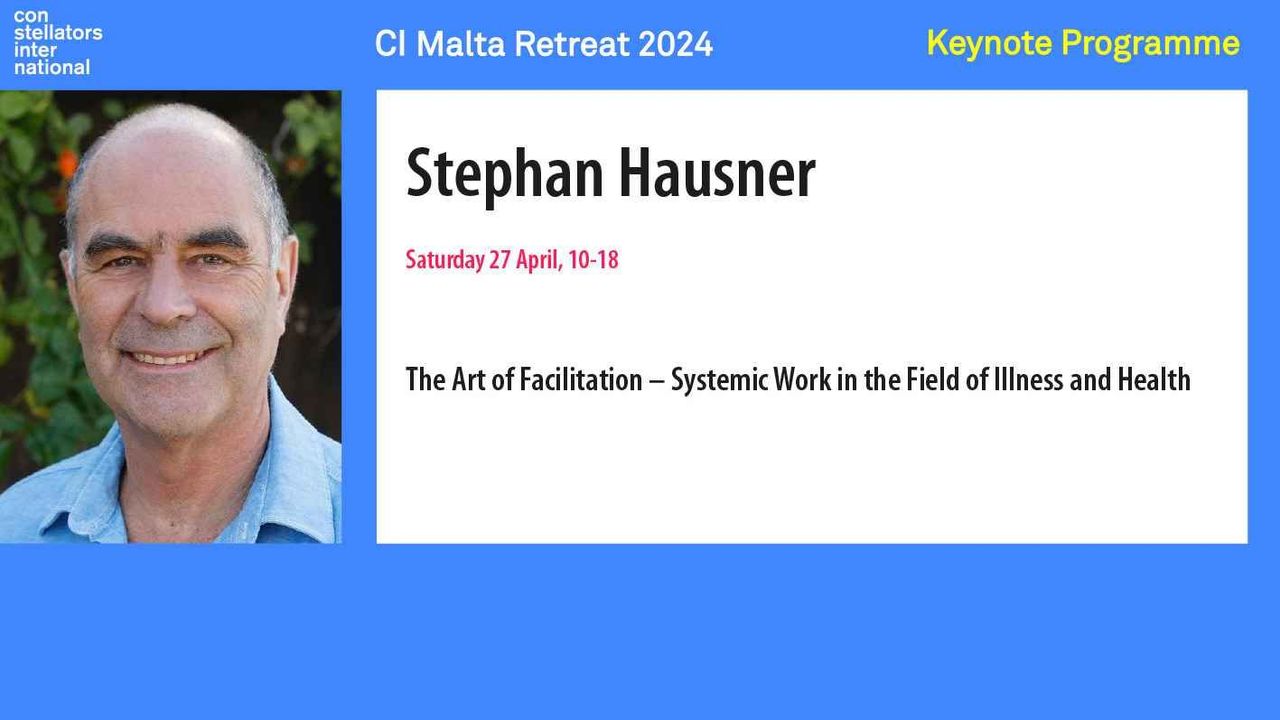 CI Malta Retreat 2024, Workshop Stephan Hausner
Sat 27. Apr 2024 10:00
to Sat 27. Apr 2024 18:00
(UTC +0)
Marfa Road, Mellieħa, Malta, MLH 9063
show map
About Stephan
Stephan's lifelong interest is sustainable life in alignment with the principles of nature.
His path brought him to his primary profession as a non-medical holistic medicine practitioner. Traditional Chinese Medicine, Homeopathy and Osteopathy were the main pillars of his practice. He soon realized that these practices were too limited and understood illness and health increasingly as a transpersonal phenomenon.
This brought him to systemic constellation work, counseling, and therapy – first for medical patients, then for couples, families, and organizations.
Stephan is driven by contributing to the required global change in consciousness and culture to provide sustainable health and well-being for all living beings and by this an improvement in the quality of life for all people and our planet.
Stephan is the author of Even if it costs me my life – Systemic Constellation Work and Serious Illness, which is currently translated into 15 languages.
Sustainable life in alignment with the principles of nature
In his 1-day workshop in Malta, Stephan will introduce the art of systemic work in the field of illness and health.
We offer 40 places in this workshop and recommend your early booking.
Please notice that the ticket for the Keynote Workshop is only valid in combination with a week's ticket. You can buy 1, 2 or 3 week's tickets. If you have any questions, please contact us at call@constellators-international.com
Refund policy
Event tickets are non refundable
150€
1 day Workshop with Stephan Hausner
In his 1-day workshop in Malta on 27 April, Stephan will introduce the Art of Systemic Work in the Field of Illness and Health. We offer 40 places in this workshop and recommend your early booking. Please notice that the ticket for the Keynote Workshop is only valid in combination with a week's ticket. You can buy 1, 2 or 3 week's tickets. If you have any questions, please contact us at call@constellators-international.com
sale ends

27.04.2024 00:59
0 tickets, total price 0€
(including VAT 0€)
more from
CI Malta Retreat 2024