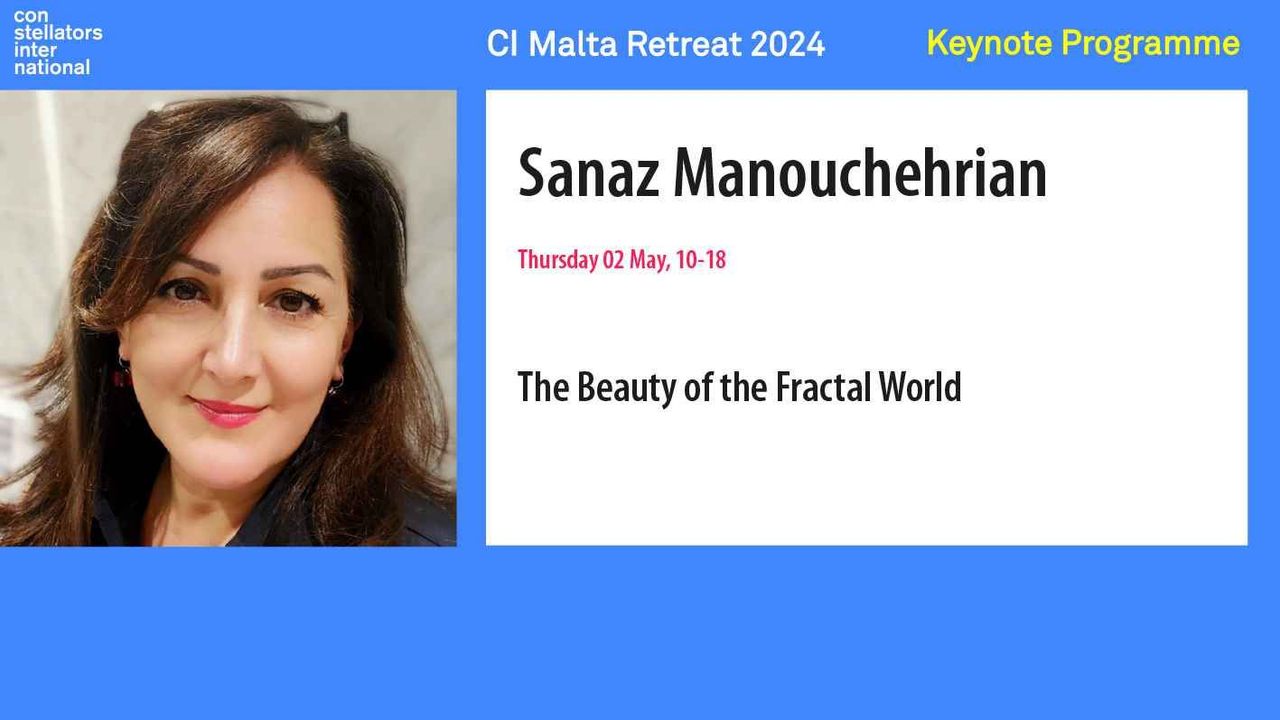 CI Malta Retreat 2024, Workshop Sanaz Manouchehrian
Thu 02. May 2024 10:00
to Thu 02. May 2024 18:00
(UTC +0)
Marfa Road, Mellieħa, Malta, MLH 9063
show map
About Sanaz
Sanaz is the Director of the CI Academy and the Co-organizer of the Malta Retreat 2024.
She is an Iranian who lived in Europe since 1996. Leaving her land of origin and living in different cultures gave her a new perspective on the intricacies of human behavior. It thought her to embrace diversity, understand different cultures, and cultivate empathy toward others. Her main interest was always how we communicate, socialize and navigate our lives.
She has been continuously involved in humanity projects to have an impact on the life of others and is fascinated by Systemic Constellation. She took part in all possible workshops in Malta and Germany until she decided to choose this path as her profession.
With a background in science and a management career in a pharmaceutical company, Sanaz is trained as a systemic constellation facilitator in family and organization.
The Beauty of the Fractal World
In her workshop, Sanaz will introduce the beauty of the fractal world and explain the consequences of nature's fractal character for our day-to-day lives.
We offer 40 places in this workshop and recommend your early booking.
Please notice that the ticket for the Keynote Workshop is only valid in combination with a week's ticket. You can buy 1, 2 or 3 week's tickets. If you have any questions, please contact us at call@constellators-international.com
Refund policy
Event tickets are non refundable
150€
Malta Retreat 2024, Workshop with Sanaz Manouchehrian
In her workshop, Sanaz will introduce the beauty of the fractal world and explain the consequences of nature's fractal character for our day-to-day life. We offer 40 places in this workshop and recommend your early booking. Please notice that the ticket for the Keynote Workshop is only valid in combination with a week's ticket. You can buy 1, 2 or 3 week's tickets. If you have any questions, please contact us at call@constellators-international.com
sale ends

02.05.2024 00:59
0 tickets, total price 0€
(including VAT 0€)
more from
CI Malta Retreat 2024