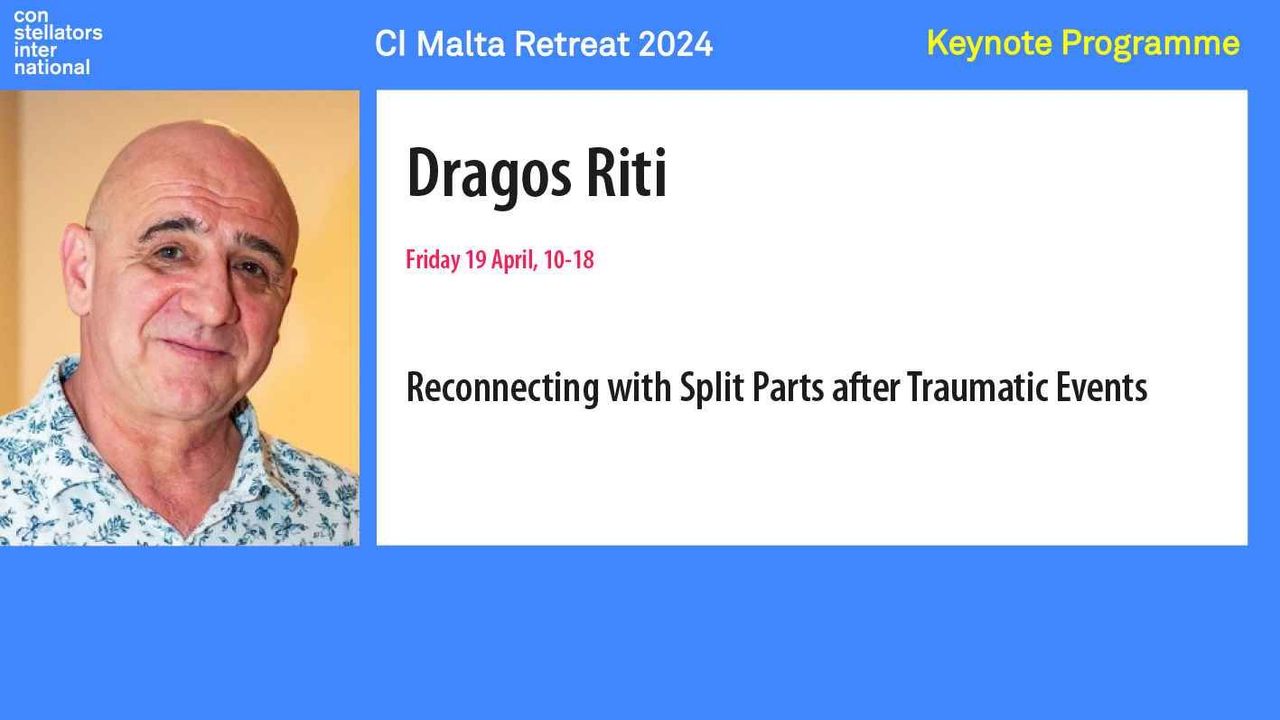 CI Malta Retreat 2024, Workshop Dragos Riti
Fri 19. Apr 2024 10:00
to Fri 19. Apr 2024 18:00
(UTC +0)
Marfa Road, Mellieħa, Malta, MLH 9063
show map
About Dragos
As a father of 3 children, Dragos has a background in engineering. He has been working for more than 20 years in multinational organizations. He met Family Constellations in 2009, when he had the insight of his life, that this is the path to pursue for the rest of his life.
Systemic perception has become his way of seeing life and the world and helps me bring this work to organizations, families, and society. He is dedicated to this work, being in Service, and runs workshops and training for Family Constellations and Organizational Constellations. Since 2018, Dragos also facilitates constellations with horses, using their innate ability to connect to the unconscious, revealing their systemic wisdom.
Dragos is working mainly in Romania in several big cities, offering workshops, retreats, and training. He also has international activities in Spain, Netherlands, France, and international online workshops and training. He supports transformational processes using systemic tools for individuals, families, or organizations.
Reconnecting with Split Parts
In his 1-day workshop in Malta, Dragos introduces his work on Reconnecting with Split Parts after Traumatic Events.
Please notice that the ticket for this Keynote Workshop is only valid in combination with a week's ticket. You can buy 1, 2 or 3 week's tickets. If you have any questions, please contact us at call@constellators-international.com
We offer 40 places in this workshop and recommend your early booking.
Refund policy
Event tickets are non refundable
150€
Malta Retreat 2024, Keynote Programme, 1 day Workshop with Dragos Riti
In his 1-day workshop in Malta on 19 April, Dragos introduces his work in Reconnection Split Parts after Traumatic Events. We offer 40 places in this workshop and recommend your early booking. Please notice that the ticket for this Keynote Workshop is only valid in combination with a week's ticket. You can buy 1, 2 or 3 week's tickets. If you have any questions, please contact us at call@constellators-international.com
sale ends

19.04.2024 00:59
0 tickets, total price 0€
(including VAT 0€)
more from
CI Malta Retreat 2024