Save 65% on Ticket Fees with Weventum - The Innovative Ticketing Platform
created at

13/11/2022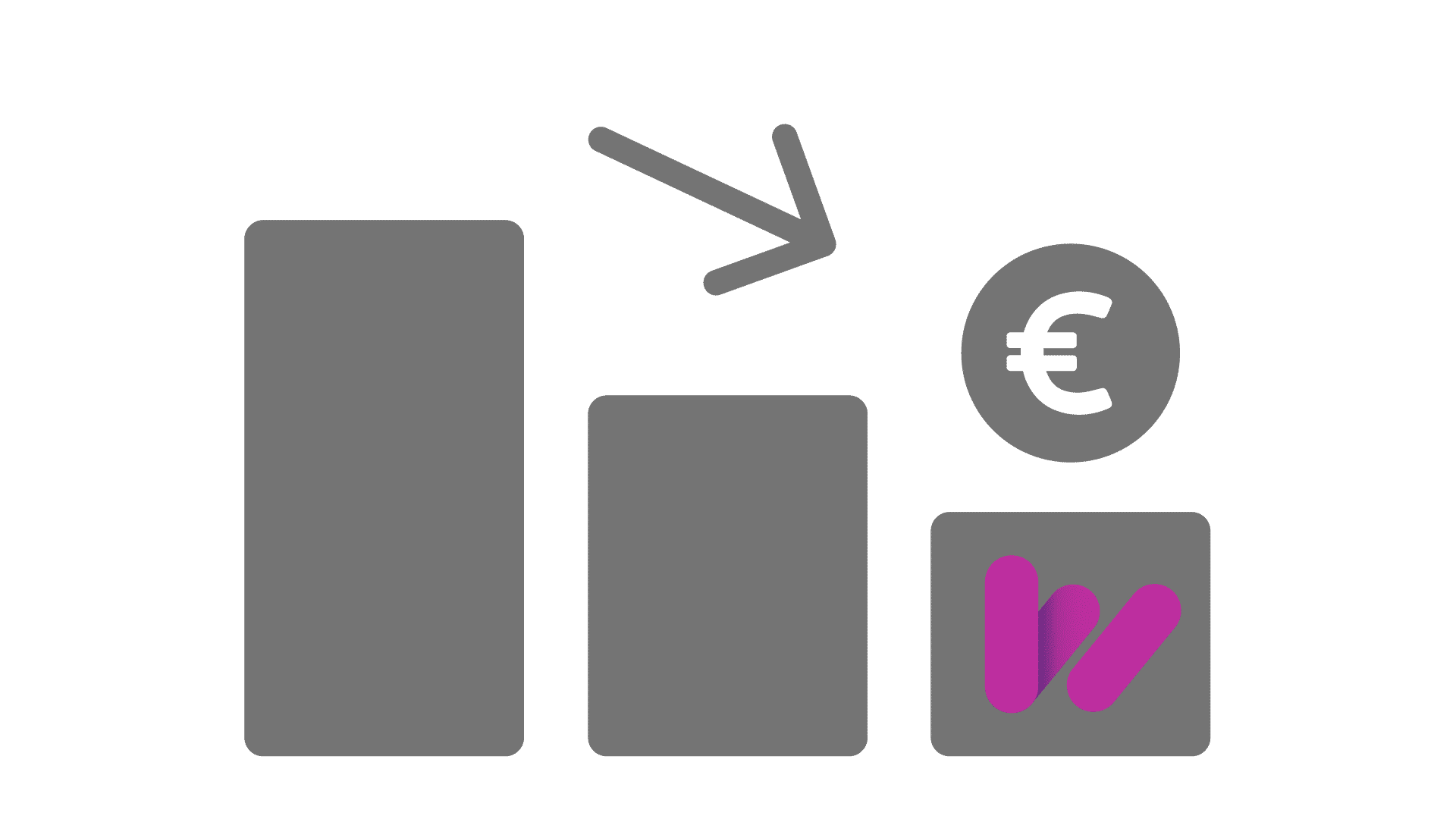 Introduction
Weventum is an innovative ticketing platform that helps you sell tickets and get people to your events. Weventum has competitive pricing, easy-to-use tools, and no hidden charges.
Weventum offers a fair and straightforward pricing structure so that you can save money on ticketing fees when selling tickets online.
Weventum is free to use, and charges a flat fee of 5% per ticket sold. This means that you save 65% on your desired ticketing service fees compared to other platforms!

A comparison of the fees for 100 20€ tickets on Weventum and another platform is shown below: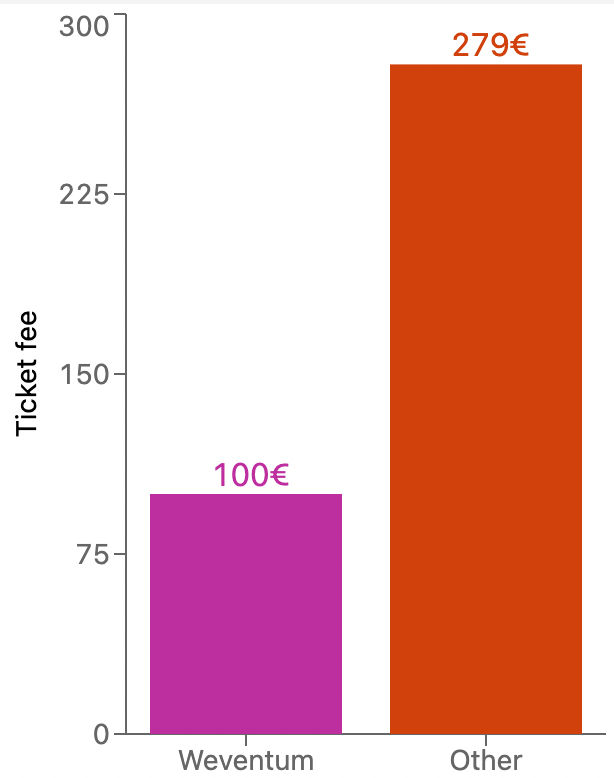 Competitive pricing
The first thing to note is that Weventum's pricing is fair and straightforward. You get every feature free and only pay per ticket sold to your event. This means that Weventum is one of the most competitive ticketing platforms on the market, without sacrificing any quality or functionality.
No hidden fees or charges
Low ticketing fees (5%)
Free credit card processing for all transactions
No additional charges
You will never be hit with any hidden fees or additional charges. Ever. There's no transaction fee, no booking fee, no venue fee—nothing at all! As a ticket seller, you have complete control over your event pricing. You can set the initial ticket price to whatever amount you see fit or choose to make it free initially and ask people to pay what they want when they arrive at the door (like in a donation jar). You can even offer discounts for students/seniors/military/etc.
Easy-to-use platform
The platform is easy to use and intuitive. You can create an event in two minutes without any prior knowledge of how the software works. The interface is clean and intuitive, so there's no learning curve at all. As a result, you don't have to train anyone on how to use it—even if they've never used a ticketing platform before! This means that your staff doesn't need special training or access rights in order for them to sell tickets through Weventum. You also won't have any additional fees that other platforms charge for their services, which means lower costs for you!
Conclusion
We hope we've been able to give you a better understanding of how we work and why our pricing is so simple. We are committed to making the ticket-selling process as easy and affordable as possible, which is why we offer free-of-charge listings on our website.
Weventum for online ticket selling and live streaming
Ready to host your next event with ease? Look no further than Weventum! Our online ticketing platform offers a range of benefits, including no hidden fees and a low cost. Plus, our built-in live stream feature makes organizing and streaming your event a breeze. Whether you're hosting a conference, concert, or anything in between, Weventum has you covered. Don't miss out on the benefits of using our platform.